The A.I. Retail Revolution in 4 inspiring examples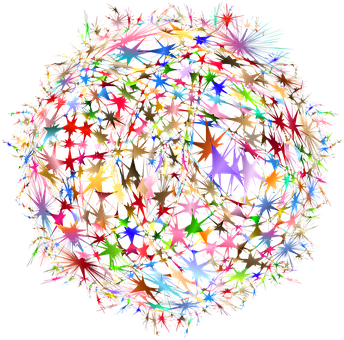 We all know the annoying ads that appear repeatedly and will haunt you on the Internet for a long time. Even when you bought the product, the same ads keep popping up, sometimes even promising a better deal.
Well, this is not how we envision the use of Artificial Intelligence in Retail and this isn't how it supposed to work 
 But thankfully, there is a very promising future out there. We see and experience possibilities in A.I. from the beginning to the end of the Customer Journey, from the first contact to know how to avoid churns, from gaining first interest in knowing the future demand. In the following part, we want to give you four examples of where A.I is really working instead of irritating. Let's be inspired!
"Have your supply and demand in perfect harmony! "
Automatic customer journey creation and optimization
Learning models can help to identify or confirm the unique personas, but A.I. also has the power to place them in context. This way the persona isn't statistic anymore but becomes a variable depending on different conditions. With gaining knowledge on the different customer journeys we are able to identify buying patterns and drop-off moments before they happen.
Campaign Suggestion
With this information, it is possible to create tailor-made campaigns. But be aware that campaign suggestions should not only be based on knowing the interests, more important, but it is also about connecting all the dots. Most of the time this means that your legacy systems should also become intelligent. As you make campaigns and the world changes, your customer behavior patterns also change. You need to implement continuously updated machine learning models, to prevent personalized campaigns from working against you.
Churn predictions
Knowing who will cancel your services in the near future will give organizations an opportunity to take action and make sure your customers are happy and contracts are renewed instead of canceled. Customer behavior changes all the time, depending on different situations like their financial situation or even their state of mind. Machine learning models will help you get in contact with your customers before a churn decision is made. Experience has shown that by using the right churn prediction models the customer churn can be decreased by 17% when proactive/preventive actions are taken.
Focus on demand triggers
Convincing the customer to buy your product or services is one thing, the other side of the coin is to have the proper amount and type ready. Have your supply and demand in perfect harmony! Currently, we see many experienced allocators decide on what to send to each location by experience, which leads to accuracy as low as 55%. This means the extra cost of returning the items that are delivered and a lost opportunity for items that could have been sold. Demand for an item at a location keeps changing dynamically and depends on many variables related to the item. A.I. prediction models can estimate what demand will be like for the coming days for a certain item. A recent showcase has shown that continuous learning models with sufficient data have an accuracy of demand prediction with scores of 9% better (180 million USD annual additional value creation) than the allocator with room for continuous improvement.