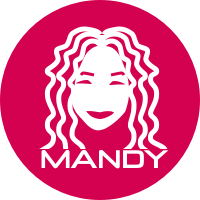 Frequently Asked Questions
Below you will find the answers to the most frequently asked questions about Mandy. We also provided some instruction movies on how to use Mandy. If your question is not listed, please feel free to contact info@kentivo.com.
How does news monitoring work?
The power of Mandy is that you can define very specific searches. Once you have defined a search query, it will continue to monitor the latest news. That way you are always informed. You can have the articles sent to you by e-mail or view them in Mandy itself.
Criteria on which you can define searches are; Own keywords (or exclude specific keywords), Categories, Countries and Regions, Language of the article, Type of article and Selected sources. So no superfluous information, but exactly what you are looking for. Our tagging and AI algorithms allow you to monitor markets and spot trends early.
Can I share searches?
You can share searches with each other in different ways. You can save a Query as predefined, which allows you to share it with specific groups. You can make a Newsletter from a query and share it beyond Mandy.  Or you can turn a query into a feed and share it on your own site.
Can I also use an API or work with syndication?
Yes, we also have an API available, so you can use Mandy within your own application. Or you can use syndication to get Mandy content in your owns solution. Please contact us for this. 
How long does it take before I can use Mandy?
In principle, once you have access to the system, you can use Mandy immediately. All your sources and articles are ready for you, you just have to set the right search criteria and you receive your news on demand. If you have additional requirements, such as your own template or a custom layout, it will take a little longer.
What sources do you use?
Within Mandy, we use over 800 online and offline sources, including trade journals, newspapers, magazines, internet sites, and rss feeds. We make summaries from valuable  articles that are behind a paywall .
How can I research historical data?
If you are looking for specific information about a specific subject in a specific time for market research, you can easily use our Research options. You can make your search very specific based on criteria and you will immediately see the results. This makes it possible to optimize your search. With our archive of more than 10 years of business information about the Dutch market, you have a wealth of information at your disposal. If you want to monitor the search, you can easily save the input criteria with the 'Save as' button. The search will then end up in your Monitor list.
We are working very hard to further develop Mandy with amazing new features and mechanisms!
TO-THE-POINT NEWS AND MARKET INSIGHTS
Save time and frustration. Get business news, market insights and consumer trends tailored exactly to your needs, with to our tagging and machine learning techniques
COPYRIGHT FREE SUMMARIES
Share information without worries. Access our extensive selection of copyright-free summaries and our very own Editor Desk
High quality insights
Make decisions and convince customers based on knowledge. Through our in-house editor desk, multiple years of experience in the news domain and knowledge of A.I., you'll receive only the information that matters!
CREATE YOUR OWN CONTENT WITH ONE CLICK
Automatically create your own content based on your selected sources (Dutch and English) with one click